Detective Stories. Case 1 - The fire in Adlerstein [EN]
DETECTIVE STORIES
Do you like crime stories and mysterious investigations? Do you notice things that others don't notice? Use your flair with Detective Stories! Detective Stories is a series of co-operative deduction games, where you act as a real detective to investigate the criminal case. The game is conceived as a realistic criminal case and requires investigations similar to those carried out by the criminal police in real life. Here are the main features of Detective Stories at a glance:

NO RULEBOOK
Your adventure begins immediately
REAL EVIDENCE
The game is designed as a realistic criminal case with real pieces of evidence.
NO TIME PRESSURE
Take as much time as you need to find the culprit.
USE MANY TIMES
Pass the case on to friends, the material is NOT destroyed during the game.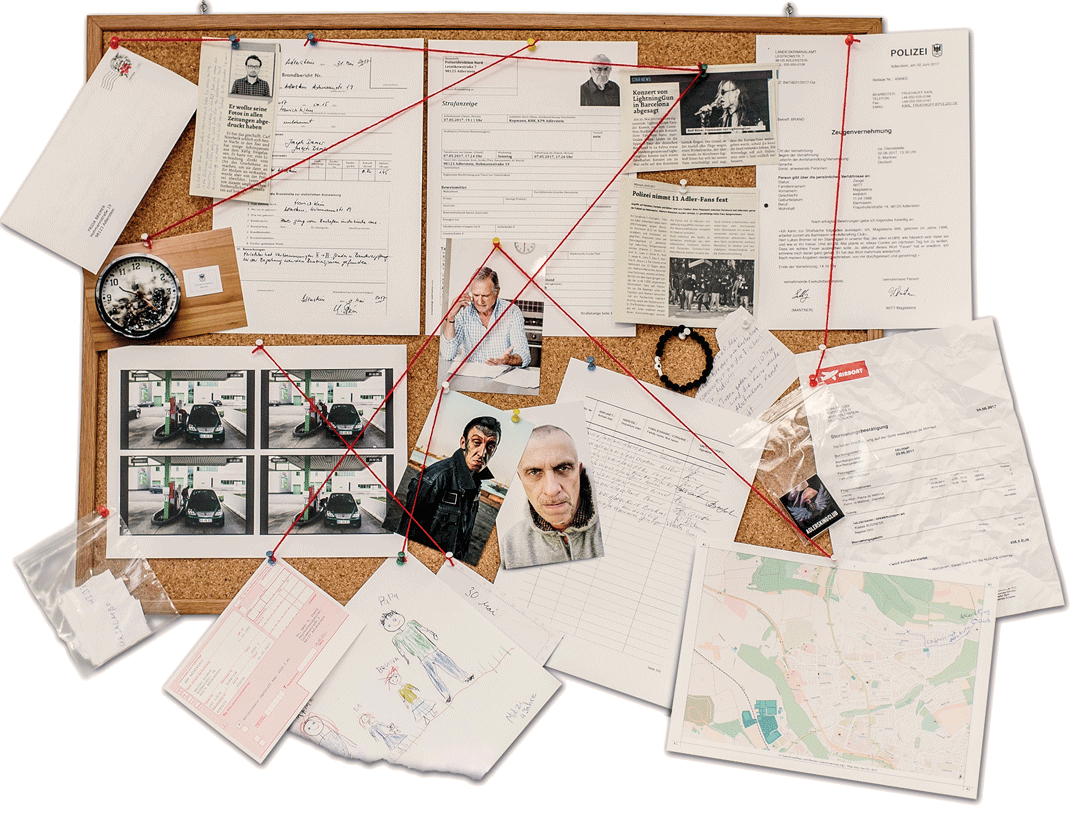 GAME INFO: 
TYPE: cooperative deduction game  DURATION: 60-150 minutes
PLAYERS: 1-6
AGE: 14+
MEDIA: Internet access required CONCEPT: designed as a one-off game like an Escape Room or Crime Dinner REPLAYABILITY: can be played again by other players
ANALYSE THE CASE FILES 
RESEARCH ON THE INTERNET

USE THE MEDIA

CRACK THE CODES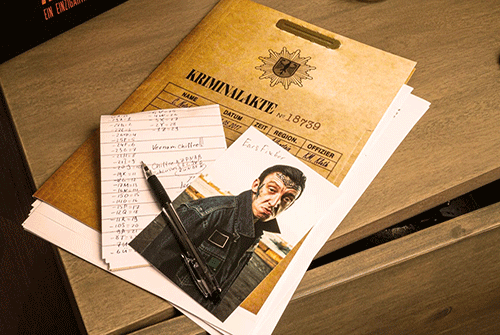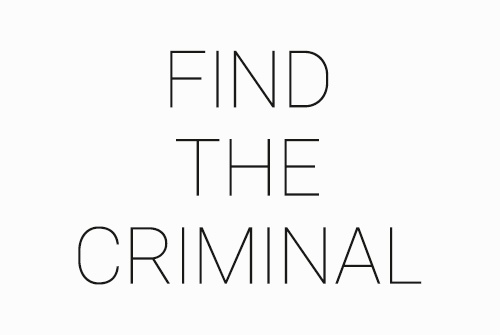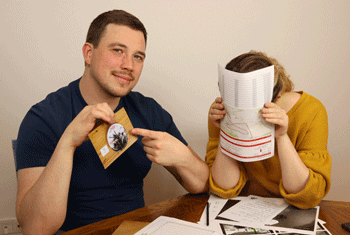 NOTE 1: If you get stuck, our special website will help you with hints. There are several hints for each thematic block, from the smallest hint to the final solution. So you can decide for yourself how much help you need.
NOTE 2: Once you have agreed on the name of the criminal, you can enter it on the website to check whether your theory was correct. Think carefully because your decision will determine who is charged.
NOTE 3: Case closed? Take another one :) The game you played can now be used by your friends, because the material is not destroyed during the game.
Sharing is caring 
---
Artikelnummer
LO-DLKV-G14Z
Kategorie
Detective Stories
Versandgewicht:
0,55 Kg
Artikelgewicht:

0,52

Kg
Durchschnittliche Artikelbewertung