Detective Stories. History Edition - Kaifeng 982 [EN]
DETECTIVE STORIES: HISTORY EDITION 
Do you like history and mysterious investigations? Do you notice things that others don't? Or maybe you like to meet for a round of exit game, crime dinner or Escape Room game? Then you've come to the right place! This is the first game in a new series of detective games based on historical events. The challenge here is to investigate this case from new aspects using modern technology. Use the gathered evidence and conduct your own investigation to bring the truth to light. Use your investigative skills in Detective Stories!

NO RULEBOOK
Your adventure begins immediately
REAL EVIDENCE
The game is designed as a historical criminal case with real pieces of evidence.
NO TIME PRESSURE
Take as much time as you need to find the criminal.
USE MANY TIMES
Pass the case on to friends, the material is NOT destroyed during the game.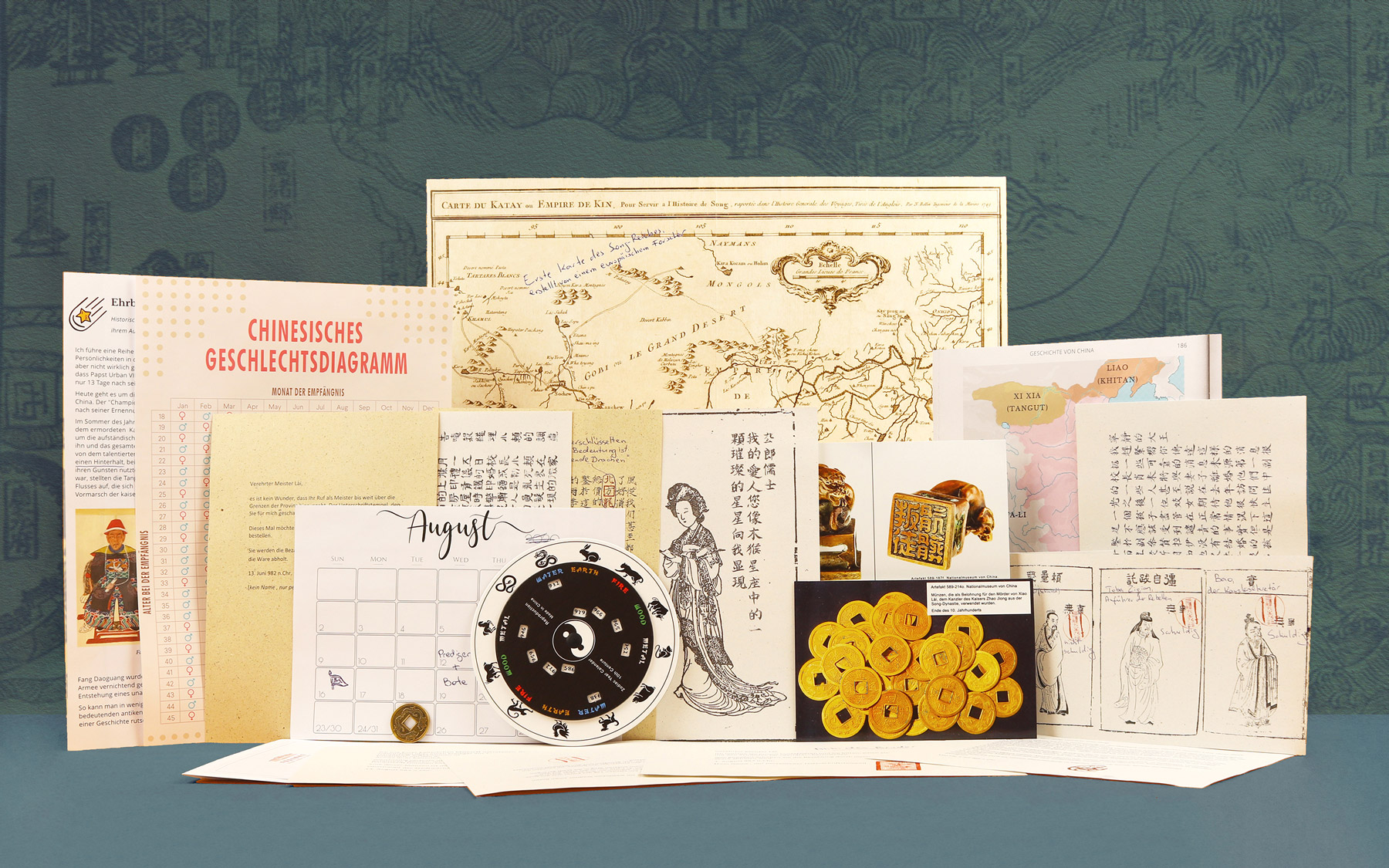 GAME INFO: 
TYPE: cooperative deduction 
GAME DURATION: 60-150 minutes
PLAYERS: 1-6
AGE: 14+
MEDIA: Internet access required
CONCEPT: designed as a one-off game like an Escape Room or Crime Dinner
REPLAYABILITY: can be played again by other players
Betrayal, Insurgents, and a looming war… The discovery of a thousand year old ancient Chinese artifact shines new light on the assassination of Chancellor Lài – an event that changed the fate of the Xi Xia Empire forever. Professor Dan Silvers starts the search for the truth which has been buried since 982 AD. But alone in a foreig country he hits the wall - can you help his investigation from afar?
ANALYSE THE CASE FILES
RESEARCH ON THE INTERNET

CRACK THE CODES

USE THE MEDIA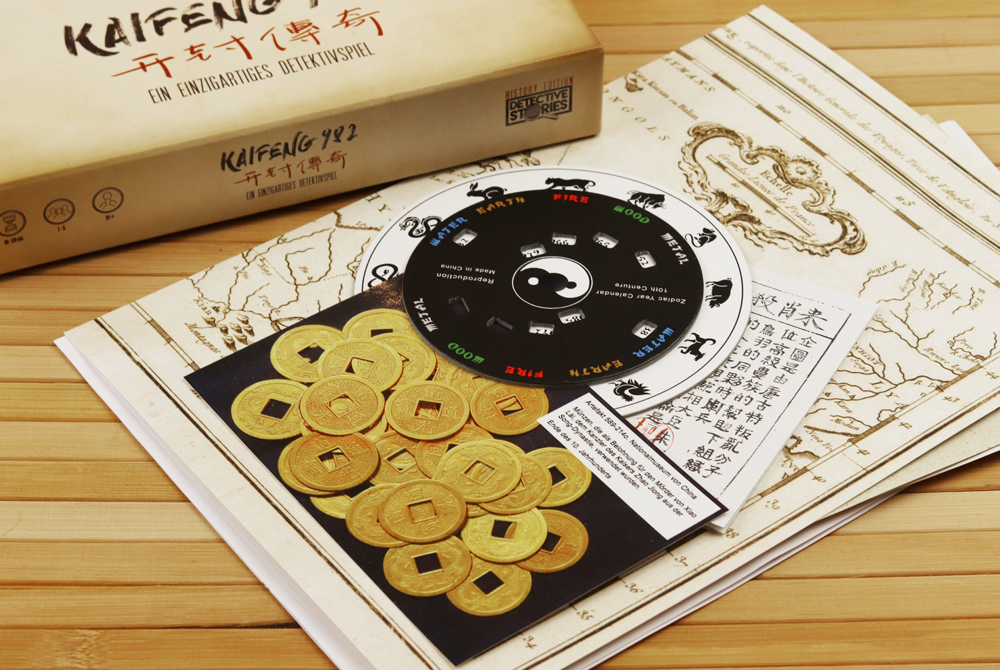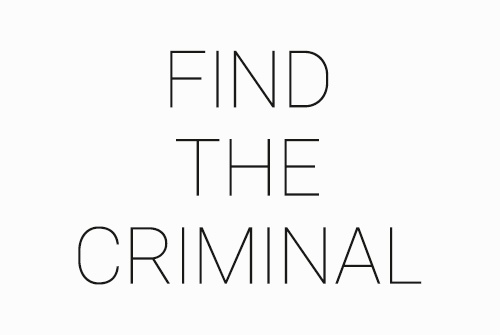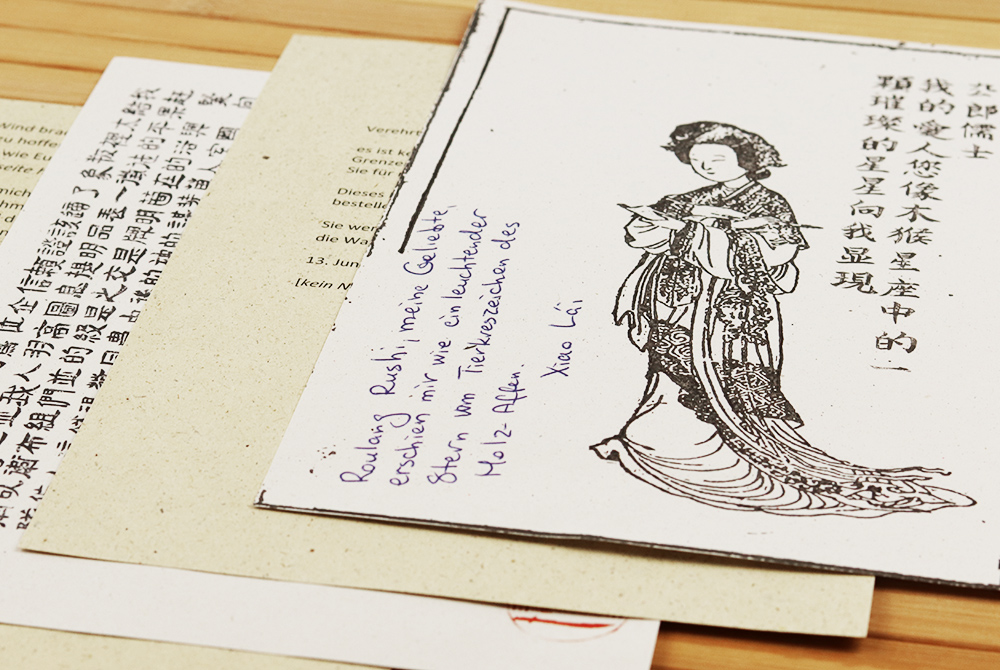 NOTE 1: If you get stuck, our special website will help you with hints. There are several hints for each thematic block, from the smallest hint to the final solution. So you can decide for yourself how much help you need.
NOTE 2: Once you have agreed on the name of the criminal, you can enter it on the website to check whether your theory was correct. Think carefully because your decision will determine who is charged.
NOTE 3: Case closed? Take another one :) The game you played can now be used by your friends, because the material is not destroyed during the game.
Sharing is caring 
WE SAY: TAHNK YOU!

We hope you have a lot of fun while investigating! We would like to take this opportunity to thank all the players who give us feedback and help us improve our games! Based on this feedback, we have created a list of Tips&Tricks that can help you get the most out of our detective game:
1. If you want to try our detective game for the first time, we recommend starting with Adlerstein. After that, the difficulty level increases from Antarctic Fatale to Stillsee and Kaifeng 982, so you can improve your detective skills step by step. 
2. Use a pinboard to arrange the game material, to link connections and also to create an appropriate crime dinner atmosphere in your home. This evening you are the real detectives!
3. Let several persons cast an eye over the same documents / pieces of evidence. Unlike a mystery dinner, a detective game like Detective Stories can be played solo. But if you are already a team - use this to your advantage! Different players always notice different things!  
4. Pay attention to every source of information - even the inconspicuous ones. Because everything can be important! Our detective game has no game instructions or predetermined order for the investigations. This is one of the main points that distinguishes our detective game from a usual exit game and crime dinner. Try to act like a detective - logical thinking and observation skills is all you need!     

5. And last but not least - feel free to write us your feedback! We value your opinion and look forward to your feedback:  
Facebook: https://www.facebook.com/iDventurez
Facebook: https://www.facebook.com/detectivestoriesgames
Instagram: https://instagram.com/detectivestproesgames
E-Mail: info@idventure.de
---
Item number
0048753820896
Category
Detective Stories
Shipping weight:
0,60 Kg
Product weight:

0,52

Kg